Simplifying Supply Chain for Industrial Metal Consumers
Steel & Alloy Materials, Pipe, Flanges, Fittings, Valves, Plate, ASME Heads, Structural Steel
INDUSTRIAL METAL Categories
Your Single Source for Steel & Alloy Materials, Pipe, Flanges, Fittings, Valves, Plate, Heads, Structural Steel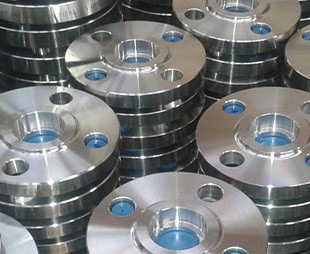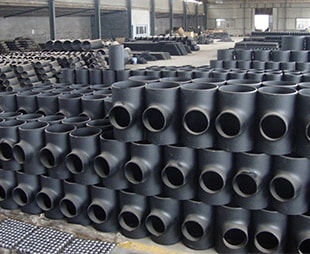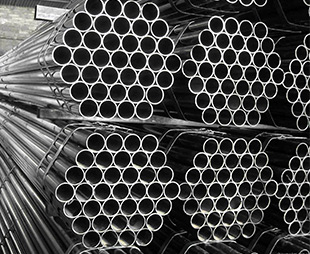 About Us
Field Industries simplifies supply chain for industrial metal consumers.  We are your 1-stop shop for steel & alloy materials. We consolidate and distribute steel and alloy flanges, fittings, pipe, fasteners, valves, plate, heads, structural metals, and related materials. Our knowledgeable staff, strategic supply agreements, detailed quality and documentation processes, consolidation capabilities, and in-house logistics result in us providing a quick, competitively priced, and simplified solution tailored to our customers' unique supply chain processes.
Our Values
• W=PD² • Never Conform • Be Fulfilled
W = PD²
Winning = Persistence x Dedication x Discipline.  We win for our customers, our vendors, our community, and ourselves.  Persistence means we fight to reach our goals, and we don't make excuses. We don't say "we can't do this because" but instead "we could do this if." Dedication means we are loyal, honest, and caring with all that we do. Our relationships are invaluable.  Discipline means we are accountable and hardworking. Our behaviors, processes, and controls enable us to do what we say.
Never Conform
We understand that the only constant is change, and we embrace this reality. We take calculated risks to lead change and not follow it. We aren't complacent and we take actions to continuously improve.
Be Fulfilled
Our work and our lives are engaging and interesting. We find enjoyment in winning and being unconventional. We have a work hard play hard mentality, and we have passion in everything we do, both at work and at home. Our work aligns with and contributes to our individual measure and definition of success.
Field Industries has acquired North Shore Steel's Flanges & Fittings division!  For long weld necks, pipe flanges, pipe fittings, sealing products, fasteners, instrumentation, or valves, click here.  For ASME pressure vessel rolled and welded cylinders, rolled and...
read more
Contact Us
If you are searching for an industrial piping products and structural steel supplier, you have come to the right place.
Connect with us by using the online contact form, emailing sales@fieldindustries.com, or dialing 832-736-1839.

Steel & Alloy Materials, Pipe, Flanges, Fittings, Valves, Plate, Heads, Structural Steel
Field Industries is the premier industrial metals supplier, including industrial flanges, pipe fittings, structural steel, and so much more.  Think of us as a dedicated part of your supply chain. As a one-stop-shop for all of the parts and materials you need, we simplify the process by consolidating materials and coordinating transportation. This reduces your total cost of ownership, ensures that you always have access to the parts you need, and simplifies an otherwise complex purchasing process.  Working with Field Industries means you have a supply chain partner that is a highly rated industrial fittings distributor, structural steel supplier, and industrial pipe source, all under one roof.
How We Set the Bar
We are a quickly growing industrial piping source, and we have been recognized on the prestigious Inc. 5000 list of fastest-growing private companies in the United States. We're proud of our growth and success, as well as the excellent reputation we have established as an industrial fittings distributor and structural steel vendor. We set the bar in the industrial metals distribution industry by providing an extensive inventory, quick quotes, quick deliveries, incredible customer service from a knowledgeable sales staff, and hassle-free competitive pricing. When you come to us for your next order, you will have confidence that we are working hard for you. Integrating us into your supply chain provides an endless boost in productivity and efficiency.  In other words, we simplify supply chain for your industrial metal needs.
Our Products
We offer a wide variety of industrial metals in carbon steel, stainless steel, copper alloys, nickel alloys, and exotic metals. Our primary industrial metal product categories are:
Pipe, Valves, Flanges and Fittings (PVF)
Plate and Shape Cuts
ASME Heads and Rolled Shells / Cylinders / Cans
Roundbar and Raw Steel / Alloy Materials
Structural Steel: I-Beams, Channel, Angle, Tubing, Grating
Whether you need pipe, fittings, structural steel or other industrial metals, we are a one-stop-shop and the best steel distributor in the area. Added benefits of working with us include:
We have thousands of various pipe, flanges, fittings, valves, and structural steel products.
We have a massive in-stock inventory that is ready to ship when you need it.
You can easily make purchases online and let us coordinate the quickest shipping.
When you order an item from our stock, that order goes out in less than 24 hours.
We understand that you have a busy work schedule.  When you partner with Field Industries, there is no more waiting for prices and lost opportunities. We take the headache out of the process and allow you to focus on taking care of your customer. Our job is to make your job easier so we can all win more work together.  Contact us to learn more how Field Industries can simplify your supply chain.